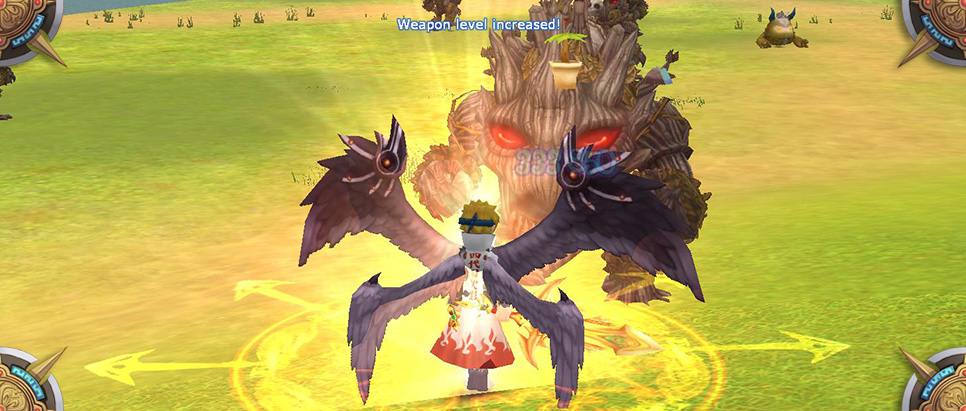 Increase the power of your weapon by slaughtering monsters.
The higher the minimum level of the weapon, the harder it will be to level it.
The weapon level is also transferred when exchanging or trading with other players.
A level ascent of the weapon is random and can happen after any defeated monster. The probability decreases from level to level.